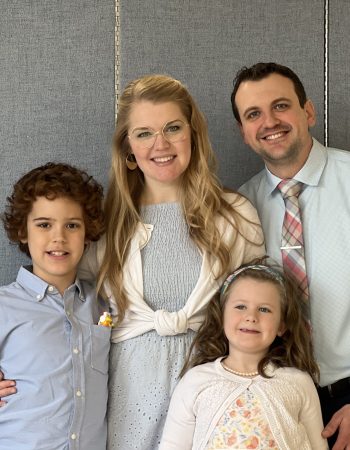 Michael has been our pastor since August of 2023.  He has been married to his wife Krista for almost 20 years and together they have a son named Micah and a daughter named Grace.  Michael grew up in Tigard, Oregon and attended Tigard Christian Church as a child.  He graduated from Tigard High School in 2003 and then he moved down to California for college. He received his Bachelor's Degree in Biblical Studies at Hope International University.  His first job in ministry was at Community Baptist Church in Rancho Cucamonga, CA working with youth and young adults.  He also went back to school during that time and got his Master's of Divinity at Azusa Pacific University.  Michael took a job at Grace Point Community Church 9 years ago as the Associate Pastor of Youth Ministry but that job grew into the Associate Pastor of Family Ministries, until he took this job of Lead Pastor at Trinity Community Church.
Michael enjoys coffee, good food, golf and snowboarding.  He loves spending time with his family and going on fun adventures with them.  He also likes movies, playing sports and visiting places that he has never been.
Feel free to reach out to him with any questions, or to set up a meeting with him, by emailing him at michael@trinitycommunityc.org.